668 The Gigshack is a casual family-owned restaurant on the main street of Montauk's town. The local eatery is convenient option for a laid-back lunch or dinner walking distance from the beach or if you are staying close to the village center.
Ask for a seat outdoors overlooking Main St.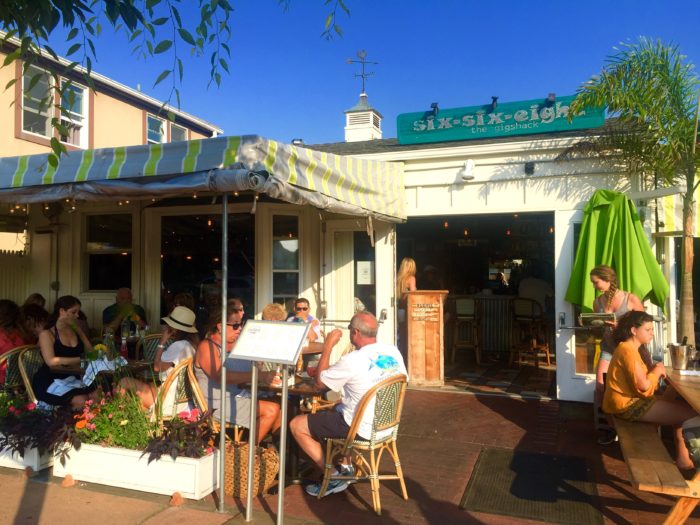 The Gigshack is a family-friendly restaurant with a chill beach vibe and a no-frills menu. They serves what they call "global surf cuisine", which I would interpret as American beach-side comfort food, naturally including seafood options as well as classic American dishes. The food is nothing to write home about, but does the trick for a decent casual meal. Go for their Fish Tacos and Spicy Thai Mussels.
The shack is best for lunch if you can get a seat in their outdoor tables, or for its neighborhood bar feel, with live bands playing nightly. If you don't want to waste any beach time with a sit-down meal, take-out is also available, or just come for a few post-surf or late-night drinks (they pride themselves in serving their favorite local wine and beers) and listen to a few live tunes.
Open daily for:
Lunch: 11:30-5:30 | Dinner: 5:30-10:00 | Bar: 11:30-2:00AM