If you like rainbows, unicorns and ice cream (and if you don't, what is wrong with you?) you'll love Big Gay Ice Cream Shop.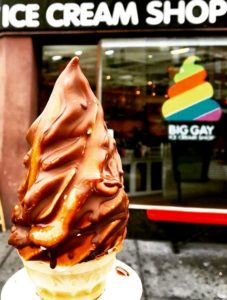 Big Gay Ice Cream is a New York institution for unique, fun frozen desserts. After the colossal popularity of its food truck in 2009, and appearing on several food TV shows, spin-off shops finally opened in September 2011 in New York City's East Village, followed by a West Village location a year later, becoming the most hyped ice cream shops in the city. There is definitely better ice cream in New York (hello, gelato?), but Big Gay is the best for its innovative take on old-school (boring) soft-serve, creating cool and unique ice creams, toppings, and frozen treats. Think Mister Softee on major steroids! 😛
Sugar Rush deals on weekdays 2pm-6pm: $2 for a mini cone!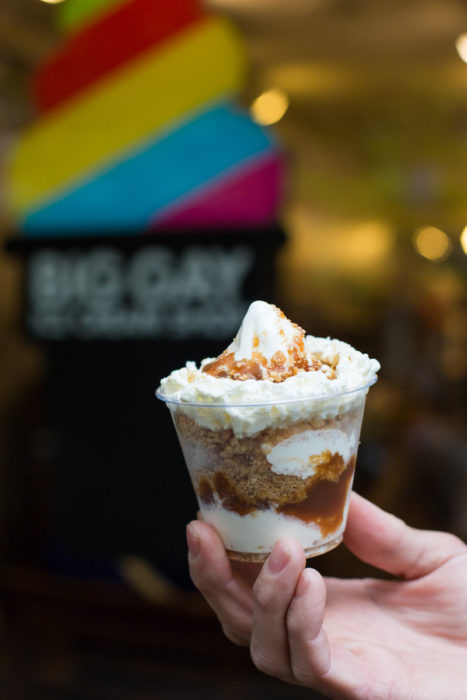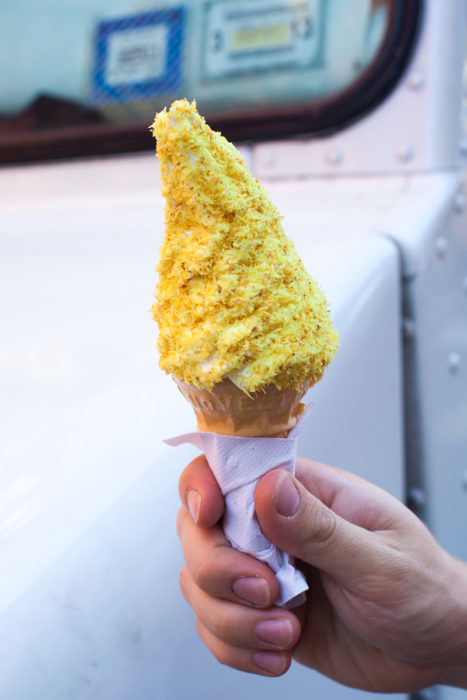 The soft serve itself is good – but Big Gay Ice Cream is all about the toppings and innovative concoctions. Each recipe has a fun, catchy name (the owners are clearly fans of Golden Girls) and the most delectable mix of sweet and salty ingredients. They make shakes, floats, and a small selection of ice cream sandwiches, but the best menu items are their dipped cones. The most popular cone is the Salty Pimp, a vanilla soft serve with dulce de leche drizzle, dipped in chocolate and sprinkled with some sea salt. My all-time favorite though, is the Monday Sundae: a chocolate-vanilla twist, served in a Nutella waffle cone (drool), sea-salt, dulce de leche and whipped cream (drool drool). Second best is the American Glob, great if you love chocolate covered pretzels. And for the non-chocolate fix, the Bea Arthur is the best option, with soft serve vanilla, crushed nilla wafers and dulce de leche. You get the picture, every cone has ice cream porn written all over it 😈 .
You can also custom-make your own ice cream and choose your flavor, dipping, topping, sprinkling mixing, you name it!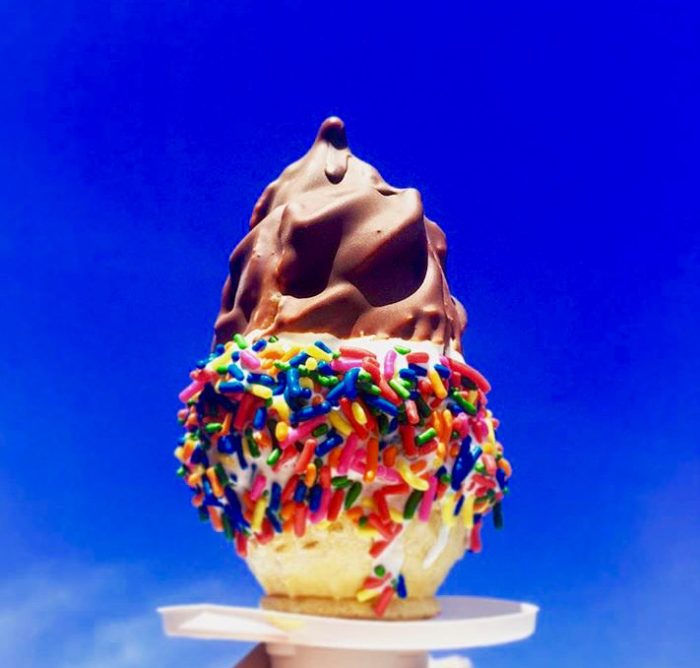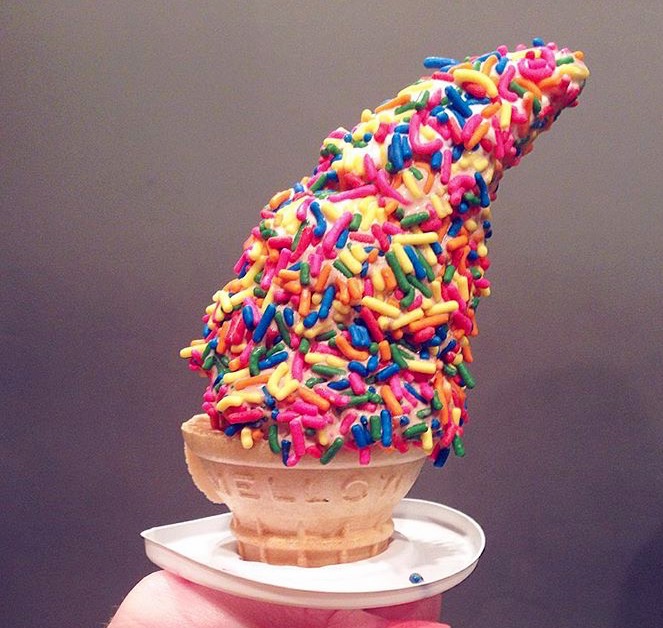 As expected, prices are more expensive than your regular soft-serve, ranging around the $6-$8 range.
Ask to taste the flavor of the day!
Along with the one-of-a-kind concept, Big Gay Ice Cream excelled in its clever marketing and branding. The best word to describe the Big Gay Ice Cream shop is fun. The wacky, colorful decor, and playful vibe, have made it a trendy pit-spot for the hip sweet-toothed New Yorker.
Make sure to ask for a drip-proof plastic catcher to avoid a huge melting mess!
The West Village location is bigger than the original East Village shop, far less crowded and even has some seats to eat in. Long lines are to be expected (obviously, even more so during warmer months), but they generally go down pretty fast. My favorite time for a Big Gay treat is for late night dessert.
Having changed the game of soft-serve in New York, we all scream for Big Gay Ice Cream!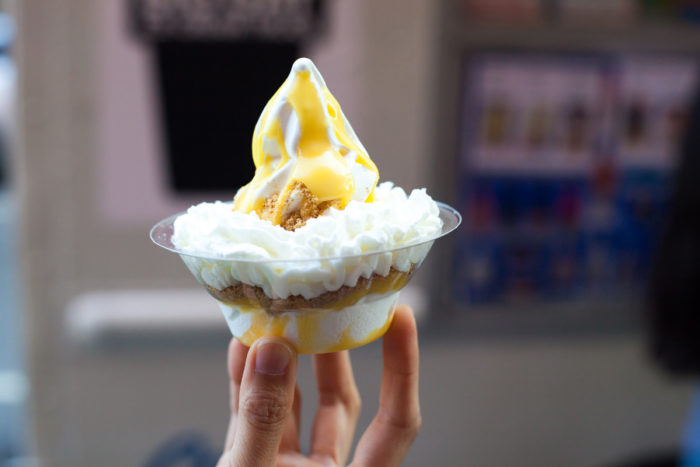 Available for private parties (every kid's dream!)
Open Sun-Wed 12pm-10pm
Thurs-Sat 12pm-12am