After 85 years as a family business and a beloved Montauk local spot, Duryea's Lobster Deck has since summer 2016 been replaced by a high-end marina and restaurant. I know – tragic. The new Duryea's marks the end of an almost century old tradition, where three generation of the Duryea family served the freshest seafood in what used to be the East End's favorite lobster shack.

The original Duryea's Lobster Deck was the quintessential Montauk eatery. The casual culinary landmark and fish market was an emblem of what the original and  "true" Montauk used to be.  The new venue does not have the original authentic charm, but is still one of the top outdoor dining spots in the area, with the same stunning waterfront views.
Closed Tuesdays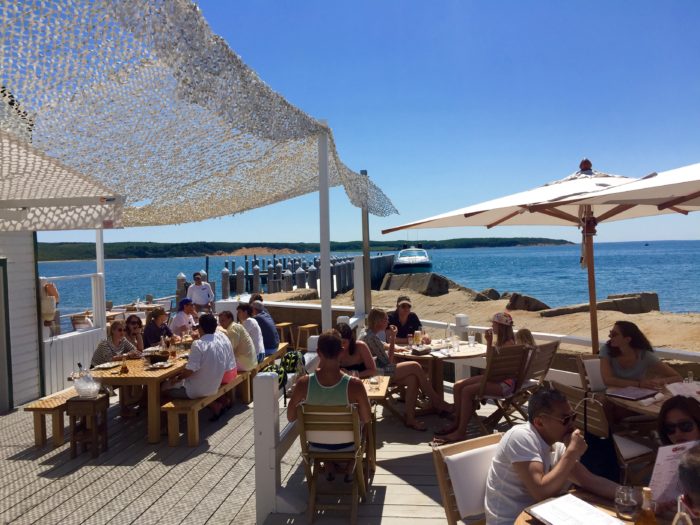 Duryea's has been bought out and renovated by the team behind Shelter Island's uber-trendy Sunset Beach – and you can tell (fun fact: the manager used to be on the French version of The Bachelor 😆 ). No more plastic outdoor furniture, paper plates and plastic-ware! The layout has been elegantly improved to comfortably accommodate many more customers. The new Duryea's is hip, classy and tastefully remodeled. Furthermore, the service and staff are definitely more professional, although you still order your food from their inside window….
Come for the most colorful sunset
However, what has NOT been upgraded is the food. While the original shack had one of the freshest seafood and lobster rolls in the Hamptons, the new Duryea's has become an overpriced eating establishment with very mediocre food. Not only is the $34 Lobster Roll below average, we're talking about a joint that now serves bland quinoa, $51 market fish and a freakin' $28 Crudités Platter! Oh and to top it off, a "$4 for unlimited water" fee is automatically charged for each customer (we're talking tap water by the way…!)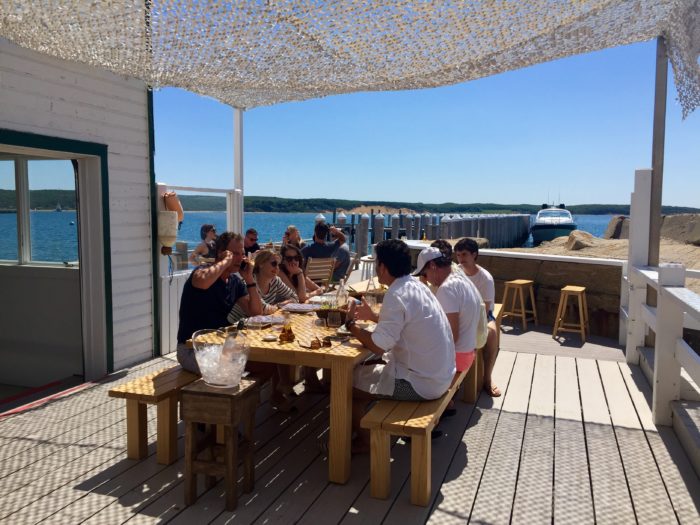 Of course, the BYOB policy is gone and naturally replaced by expensive glasses of French wines. And don't me started on their beyond-outrageous indoor fish-market prices…
You get the picture. Even though the beautifully renovated Duryea's has the same stunning Montauk marina views, a great ambiance and cool vibe, this review is totally biased. It's really hard to like the new Duryea's when you've known the old one…  It's the end of an era where the true Montauk is replaced with the new idea of what Montauk should become:  another St-Tropez.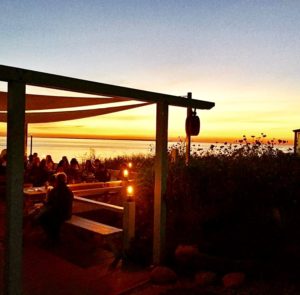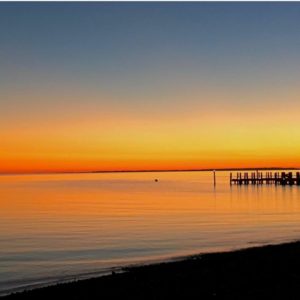 I still love Montauk, and I still come to Duryea's for its prime outdoor location and sunset view – but I have to bite my tongue (and leave a whole in my wallet) to fully enjoy it now.
Restaurant hours:
Sun-Thurs 12pm-10pm / Fri-Sat 11am-9pm
Fish Market hours:
Sun-Thurs 10am-7pm / Fri-Sat 10am-9pm