Good news Brooklynites! You no longer need to cross the bridge to your favorite Nolita café: Egg Shop opened a Williamsburg location in June 2017 where Cherry Izakaya used to be. The Brooklyn sister restaurant will have the same menu, but served in a larger 60-seat space that's twice the size of the Nolita outpost, which hopefully means less wait time to get your egg-fix!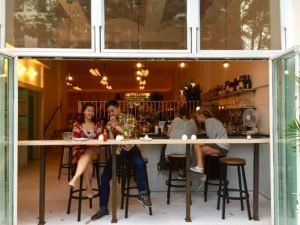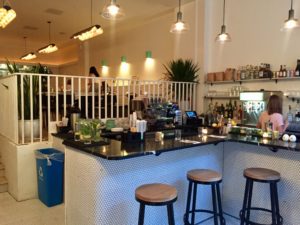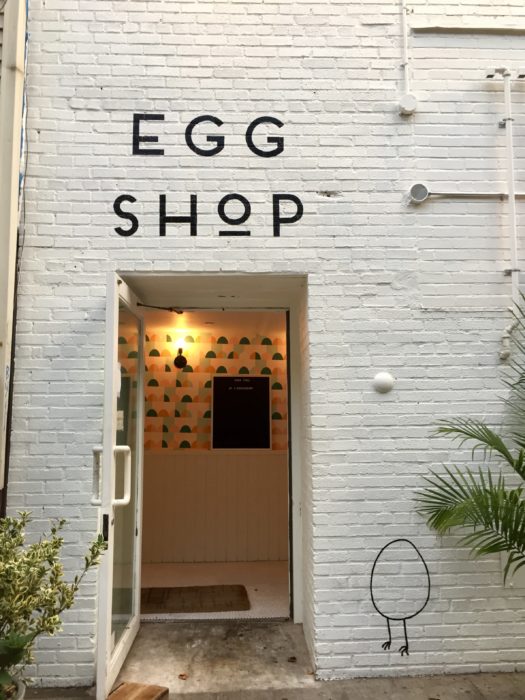 If you love eggs and breakfast is your favorite meal of the day, Egg Shop is eggsactly the place for you! Ever since its first Nolita opening, Egg Shop has been getting all the eggxtra hype for its all-day breakfast-inspired menu (yes, you can eggspect egg puns for most of this review – even if I'm probably the only one it cracks up 😆 ).
Happy Hour Tues-Sat 4 PM – 7 PM
I had already heard of the all-egg menu concept with LA's Egg Slut. 😯 Shell-shocking name, huh? The New York version chose a more PG approach, but took it up a notch in terms of the egg-focused menu. Egg Shop caters to egg lovers, serving organic and locally sourced eggs in every shape and form, for breakfast, lunch, dinner and even late-night snacks. You'll feel scrambled just looking at the eggstensive menu:  there is something for everyone, from sandwiches, to what they call cruisers (mixed bowls), salads, and all kinds of drinks, including wine, beer and in-house cocktails. There's no yolking around here – from healthy eats to hangover cheats, they have it all!
Have breakfast-for-dinner during their late night service!
The $10 Eggshop B.E.C is like your every-day breakfast sandwich on steroids. My personal favorite sandwiches are the $13 Avo & Egg and the $14 Fish Out Of Water (if you're a sucker for smoked salmon with eggs).
This Williamsburg location also serves tacos & burritos!
The $11 Spandex Bowl – miso-soaked quinoa, pickled carrot, avocado and poached egg is the best option for a lighter meal, as well as their various egg-white alternatives.
And if you don't want a healthy meal, 😳 the best item on the menu is non-egg related: their $7 Fried Chicken side is egg-ceptionally good. And they have English muffin fried croutons!
I often claim I eat everything except for hard-boiled eggs. As much as I have learned to love seeing an oozing yolk on my plate, I am still pretty picky when it comes to egg dishes. It's still not my all-time favorite ingredient, but I can't eggnore the fact that Egg Shop offers ovally eggcellent concoctions that keep me begging for more!
Ask to substitute your sandwich roll for a biscuit!
Although this Williamsburg outpost is in a noticeably larger space, it has the same casual, friendly atmosphere than the original Nolita restaurant. This Egg Shop location only takes reservations for dinner and brunch parties of eight or more. If you can't hatch out a plan to get a table, don't crack under pressure – just get take-out and make an eggxit ➡ .
Avoid waiting in line and get take-out!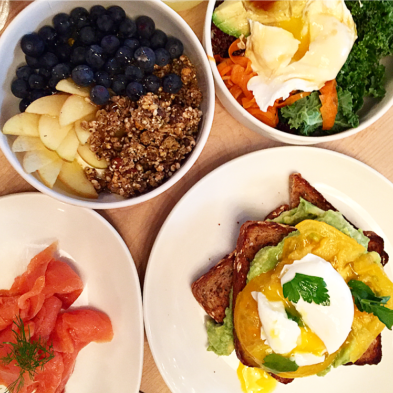 Egg Shop is, along with Clinton St. Baking Company, my go-to for breakfast-for-dinner cravings. No need to eggsplain that this is not the place to come to for your regular daily breakfast sandwich: you can go to the corner deli and avoid waiting an hour and paying $10 eggxtra bucks for that. Come here if you are egg-obsessed and want eggceptional variety of it.
Breakfast/Brunch daily: 8am-4pm
Happy Hour: 4pm-6pm
Dinner: Mon-Sat from 5pm-11pm