My favorite seasonal thing to do in New York is to take a break from the city hustle and bustle with hiking getaways Upstate. For every one of my weekend escapes, I've made it a tradition to end with a Sunday supper at Harvest on Hudson.
Harvest on Hudson is an Italian restaurant located in the village of Hastings-on-Hudson, right on the Hudson River in Westchester, NY, just 30-45 minutes north of Manhattan. The picturesque waterfront location is what makes a trek to Harvest on Hudson so worthwhile.
The enchantingly-lit restaurant is in a charming replica of a Tuscan farmhouse setting, with a large outdoor patio and garden overlooking the Hudson. The overall atmosphere is elegant and very romantic, yet relatively casual. Their spacious indoor dining room is cozy and rustic, with a stone fireplace, warm colors and ample seating.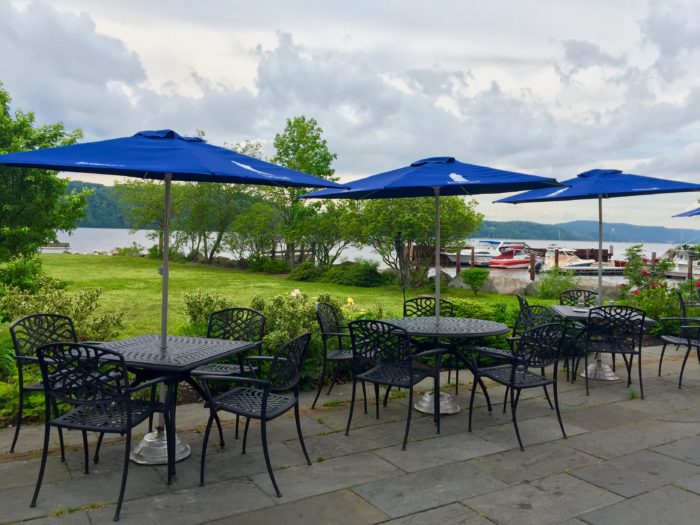 The best part about the venue is the west-facing outdoor deck, a splendid spot for sunset. Not surprising that this place is such a popular wedding venue!
Grab an outdoor table in time for sunset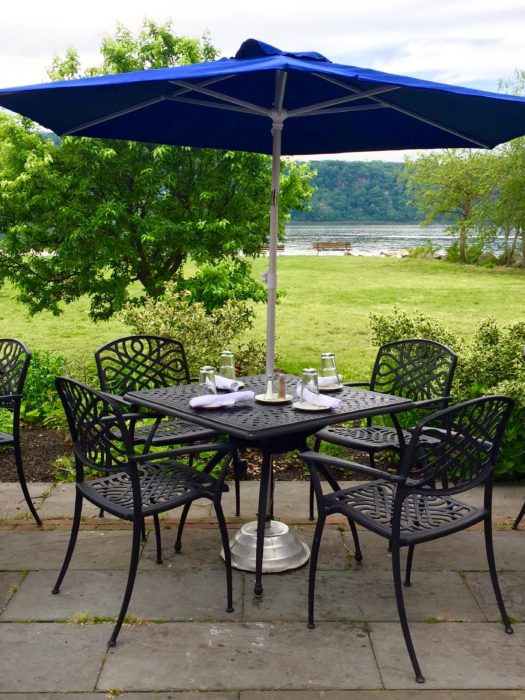 Harvest on Hudson serves locally-sourced Italian fare with general Mediterranean influences. The menu is simple and dishes are hit-or-miss. I must say, ever since I've first started going to Harvest on Hudson, the quality of the food has sadly gone downhill. My first meal in 2012 was phenomenal (they used to have this rabbit risotto and octopus pizza I still daydream about – why they took these off the menu is still a mystery to me). But every time I come back my taste buds are increasingly disappointed and frustrated. I now play it safe and order simple small plates and pizzas (their fig-goat cheese-prosciutto and gorgonzola-pear pizzas are the best). The wine list, however, has a good affordable bottle selection. Expect average Manhattan prices.

 Reservations are only available for their interior dining room, so come early if you want to grab one of their first-come-first-serve outdoor tables.
If you're dining indoors, ask for a table by the window
The charming ambiance and scenery are what make me keep coming back to Harvest on Hudson. It's an easy escape from the city, with ample parking space if you're coming by car, and conveniently located right out of the Hastings train station. Harvest on Hudson is great for a special date, a family get-together, and for special events or social/corporate gatherings.
Thursday Night Live Jazz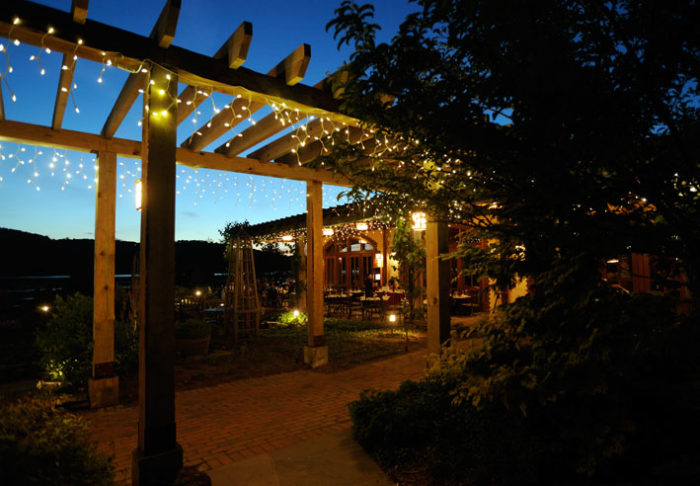 Lunch Mon-Fri- 11:45am-2:30pm
Dinner Mon-Thurs 5:30pm-10pm / Fri 5:30pm-11pm / Sat 5pm-11pm / Sun 4pm-9pm