Ever since its 2011 opening, Maison Premiere has become a Brooklyn bar institution and my premier choice for happy hour in Williamsburg – and for a hot hipster date!
Maison Premiere is a New-Orleans inspired oyster bar known for its award-winning cocktails and awesome atmosphere. The place has a vintage/Parisian/roaring 20s vibe that makes me want to flap away into a Charleston dance every time I walk in 😆 . The cool and trendy staff subtly dresses the part in their dapper vests and bow-ties, adding to the charming speakeasy vibe.
The intimate space starts with a beautiful U-shaped marble bar, counter and table seating. But the highlight is their greenery-filled back patio. The jazzy French Quarter setting and the relaxed atmospheric garden make Maison Premiere a haven on bustling Bedford street.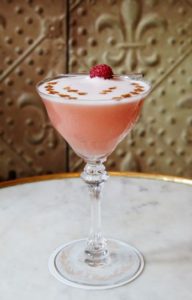 Although it now offers an extended dinner and brunch menu, Maison Premiere is first and foremost an oyster house and cocktail den. The widely praised cocktail menu takes original inspiration from classic drinks, perfectly crafted into unique, innovative concoctions. All their cocktails are a work of art. The drink of choice is their absinthe, with probably the largest collection of premium absinthe in the city. If you're aiming for a somewhat more reasonable drink, they also have a full bar and a superb beer and wine list.
Happy Hour Mon to Fri 4-7pm | Sat & Sun 11am – 1pm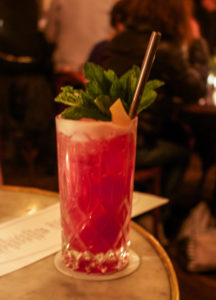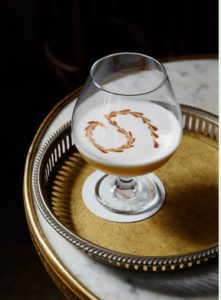 Along with the great cocktails, Maison Premiere is for oyster aficionados, with about 30 different varieties of East and West coast oysters. The best time to enjoy Maison Premiere is for their oyster happy hour, one of the best in New York, at a very respectable price range of $1.25-$1.50 per oyster. Maison Premiere also has a killer raw bar, shared plates and entrees, my favorite being their crudo or chilled on ice appetizers, or better yet, a seafood Plateau if you can splurge.
Maison Premiere is the sexiest bar in Williamsburg. Romantic setting + highly alcoholic spirits + aphrodisiac oysters = recipe for a perfect date spot! ♥ You're not going home alone after having your prohibition evening here!
Oyster happy hour are first come, first served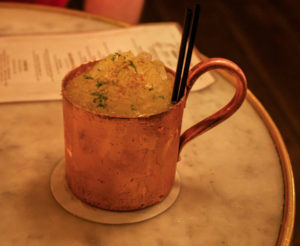 Maison Premiere is also great for a night out with friends or a delicious light meal in a relaxed setting. The lines out the door are no longer as common as they used to be, but expect it to still get busy on prime-time drink hours. Reservations for up to 6 guests are available for brunch and dinner up to one month in advance. Maison Premiere is a popular summer spot for its unique oasis garden, but I love it all-year round for its cozy vibe.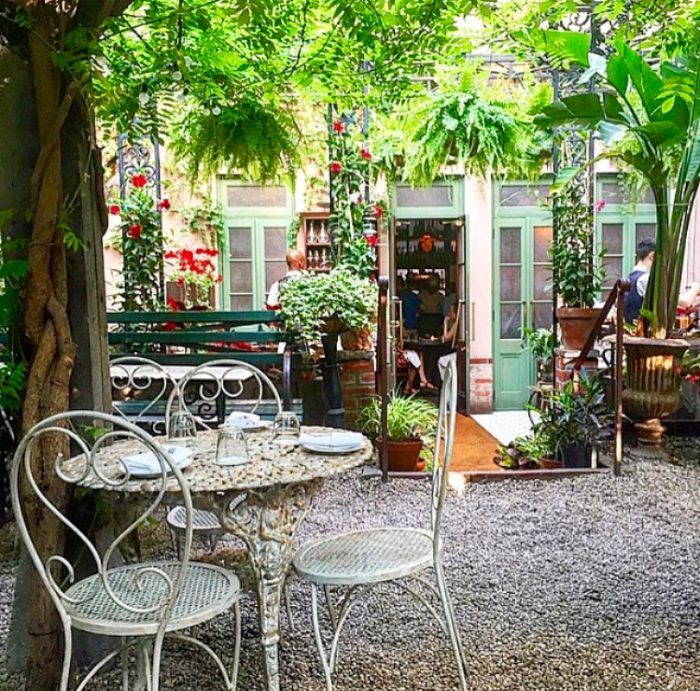 Bar Hours 4pm to 2am | Thursday, Fri & Sat to 4am
Dinner 4pm to 11pm | Fri & Sat to Midnight
Oysters Served to 1am | Fri & Sat to 2am
*Happy Hour Mon to Fri 4-7pm | Sat & Sun 11am – 1pm
Brunch Sat & Sun 11am to 4pm