Did you know that New York was senior to Napa in planting vineyards, with the first planted in New Paltz in 1677? Well I didn't either – until my trip to Millbrook Vineyards & Winery.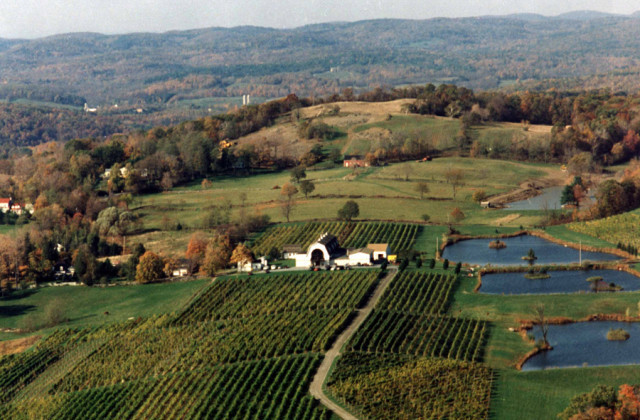 Millbrook is Hudson Valley's flagship vineyard, located in Dutchess County, New York, about an hour and a half north from Manhattan. The relative proximity to the City makes it an easy escape if you're looking for a relaxing day-trip away from the NYC frenzy. The drive alone is a beautiful prologue to the peaceful, lush greenery that leads through Millbrook and its charming farm town. Once there, Millbrook offers a splendid scenery and vast landscape typical of the Hudson River Valley. Its winery is located in a secluded, unpretentious property on its own vineyards on the Hudson wine trail.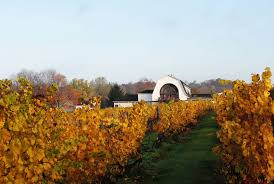 Millbrook Vineyards & Winery is open year round, but my favorite time to visit is during the fall for its breathtaking foliage views.  This is the reason why I love coming here – I can't ever get enough of the spectacular nature panorama of colorful leaves, rolling vineyards, ponds and countryside vista ♥.
"Jazz at the Grille" Saturday events on summer months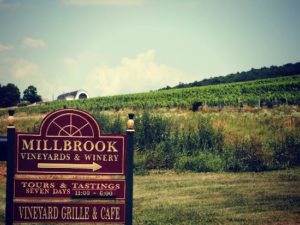 Now onto the wine. How do I put this…As a picky Frenchie wino, it's obviously hard for me to praise le vin de Millbrook.

Unsurprisingly, no Grand Cru here…The wine is "ok" – better than expected I guess. They produce around 14,000 cases a year from mostly estate grapes, as well as some from California. If you've come all the way to Millbrook, it's also to enjoy a tasting of their Chardonnay, Pinot Noir, Cabernet Franc, Tocai Friulano and Riesling (out of all, their Chardonnay was the most appreciable). Two very affordable tasting options are available. The Portfolio Wine Tasting offers an hour-long tasting of six wines, along with samples of their Tuscan olive oil and wine biscuits, for only $15. The Reserve Wine Tasting is more of an in-depth, upper-tier tasting of their premiere wines (and olive oil) for $25 (an extra $2.50 will grant you a tour of the vineyard). Throughout the tours you will learn about their viticulture, history and wine-making as you explore their cellars.
Great annual culinary "Harvest Party" event every October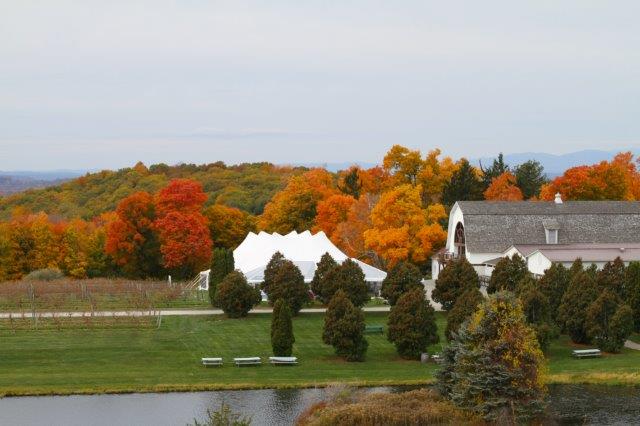 If you're hungry, have a snack at their outdoor tented café if it's open, or better yet, bring your own picnic by the nearby ponds, and take-in the beauty of Mother Nature.
Millbrook Vineyards & Winery is a pleasant Hudson Valley pit stop, mostly for its beautiful nature surroundings. Visit any time of the year, but  enjoy it best during the summer for its outdoor events, or for the ultimate experience, during the fall foliage. Come for a romantic day-trip, a family outing, or with a group of friends (bachelorette idea?).
Open Year Round Daily 12:00 p.m. to 5:00 p.m. with extended hours Memorial Day through October