It's all about the sunset… Forget Navy Beach's obnoxious staff, Montauket is THE go-to place in Montauk for the most spectacular sunsets over Fort Pond. It's even claimed to be the best sunset spot in the whole East End of Long Island.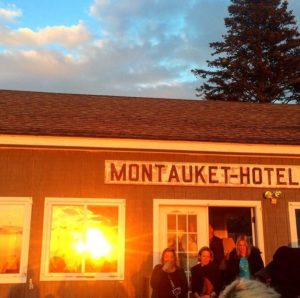 Contrarily to its other local peers, Montauket has a more casual, dive bar feel to it. The crowd is chill and laid-back, with a good mix of both regulars and tourists. Montauket is also a hotel, but is best known for its happy-hour sunset drinks. They have a roomy indoor space, but the outdoor deck is obviously where it gets cramped for its front row sunset seats. Get a beer at the bar, snatch a spot at one of the outdoor picnic tables, or just stand drink in hand and enjoy the view.
No reservations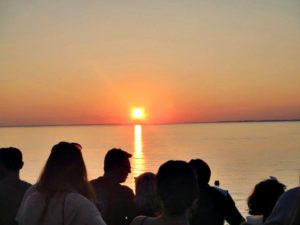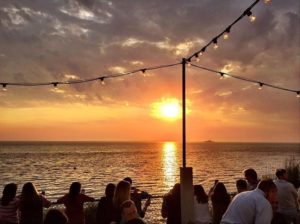 Montauket is best for pre-dinner drinks, although they do serve typical bar food. Don't expect high-quality food nor drinks – this is a no-frills-menu place to which you come for the atmosphere and setting. I usually go for their beer on tap for the safest (and most refreshing) option.
 Get there early, outside deck fills up fast for sunset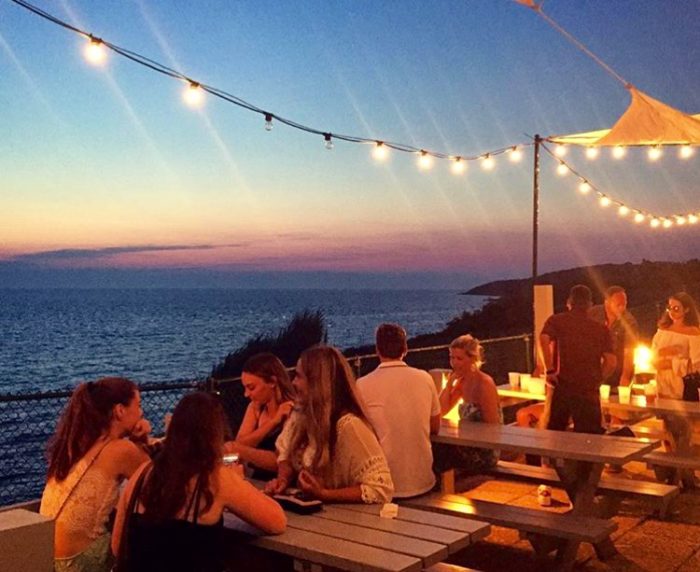 Montauket is a must-visit when in Montauk. It has kept the authenticity of what Montauk has always been, a relaxed fishermen and surfer town, without all the new overpriced hype and trendiness. Come here before dinner for a chill, romantic drink with your loved-one, a bunch of friends or bring the whole family.
Montauket is family-friendly
Open daily: noon-10pm