Along with The Surf Lodge, Ruschmeyer's is another staple for summer nightlife in the Hamptons. It is first and foremost a hotel, but mostly known for being a visitor's go-to spot for a night out in Montauk.

Ruschmeyer's is nestled in the best possible location in Montauk, right across from Fort Pond Bay and 5 minutes from the beach, although it unfortunately doesn't have much of a view. The hotel is like a glorified campground, with rustic decor details, free bikes, hammocks, outdoor games, and communal tables.
If you want a quiet stay and early nights, do not stay at Ruschemeyer's. The best way to enjoy Ruschmeyer's is with a dinner-drinks-dancing combo. Get a dinner reservation and stay for the rest of the evening. If you don't have a booking on summer weekends, get there as early as possible or be sure to wait in line. Every year, it gets increasingly annoying to get in…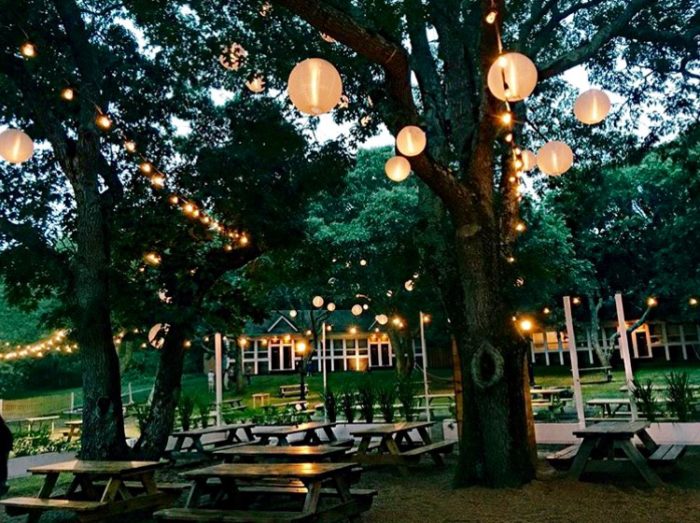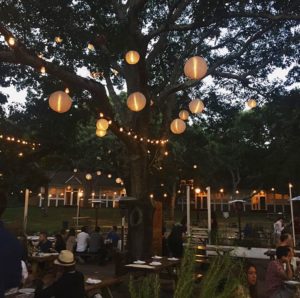 Ruschemeyer's has an indoor restaurant, a large bar, dance floor, but the nicest area is the beautifully lit outdoor space. Ask to sit in one of the garden communal tables for dinner, underneath the romantic paper lanterns. The food is decent, but the whole point of coming here is for the party afterwards. Chill with their watermelon vodka drink outside or dance the night away in the back indoor area by the DJ. Just be advised, the crowd can get sweaty and douchy!
When in Montauk, Ruschemeyer's is a safe alternative for a fun night out. Enjoy it best if you're in the mood for dancing, although it is always second choice after The Surf Lodge.