When in Montauk, there aren't many decent dining options in the city center. Staying close to town is especially convenient for the breakfast, lunch and snack joints (Joni's, Naturally Good Foods, The Gigshack etc.) but for dinner, good restaurants are lacking. South Edison is by far the best alternative in town for a proper evening meal.
South Edison is a casual American restaurant with a seafood-focused menu. I would qualify the food as "seafood fusion", using local and fresh produce with their own in-house twist on traditional recipes. I always go for their extensive raw bar (which includes oysters, clams, shrimp, jumbo lump crabmeat…), their crudos, and their signature Octopus Tacos.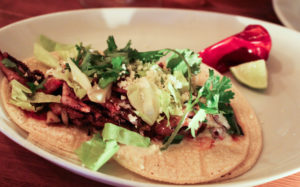 Make sure you leave room for dessert, they're the best thing on the menu. I remember having the the most memorable Profiteroles, but all of their sweets are real treats.
Early bird specials available 5pm-6:30pm
Drinks wise, South Edison serves wine and beer, but come here for their eclectic cocktails. If you're pickle obsessed like me (pickle juice is the best hangover cure I'm telling you), go for their signature $15 Pickle Martinis with house-made local pickled veggies.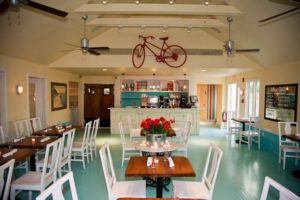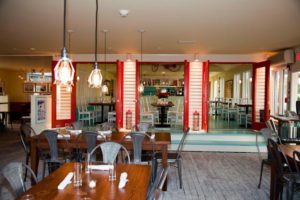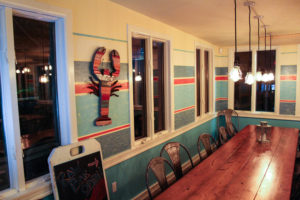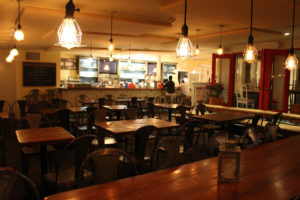 The large and open dining space has a colorful and modern decor and a vibe that makes you feel like you're in a Hamptons beach house. They have several seating options, including a buzzing bar area, but a very limited outdoor dining space overlooking the entrance street.
Late night service Fri-Sat until 12:30am
To be honest, South Edison is rarely my first choice when I'm planning dinner in Montauk, mostly because I will always opt for waterfront dining. It is, nevertheless, a convenient option for its location, decent food, and most of all for its relatively easy reservations, even during the summer season peak. Only major con is their pretentious service.
Come here for an easy option for a Montauk meal, a last minute dinner, or late night snacks.
Open daily for dinner from 5pm.