Sunset Beach is the closest thing to St Tropez in the East End. Nestled on the sands of the Shelter Island Sound on the eastern end of Long Island, Sunset Beach is the hippest summer seaside hideaway in New York.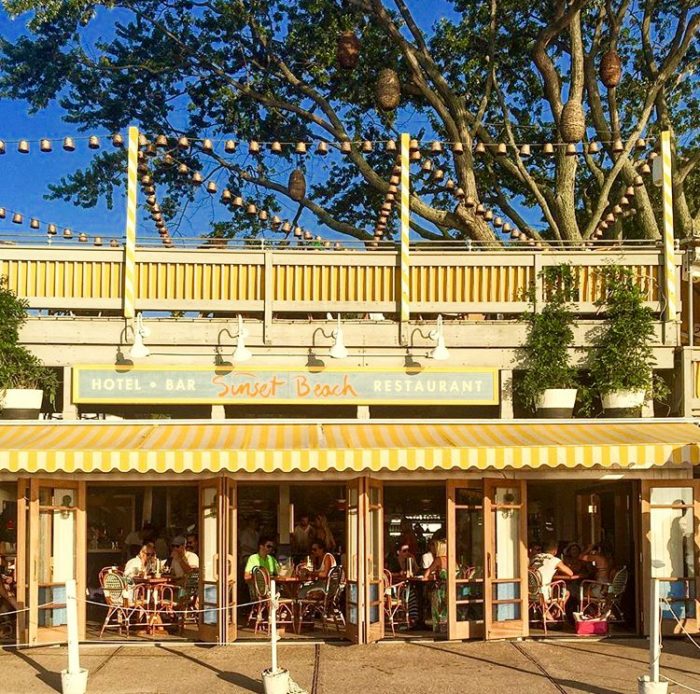 Sunset Beach is a small hotel, with about twenty guest rooms, but is mostly renowned for its French Riviera-style bistro and of course, the unbeatable sunset from its west-facing beachfront location. Whether you are having lunch, dinner or just drinks, make sure you're there, rosé in hand, throughout the early evening for the sunset view.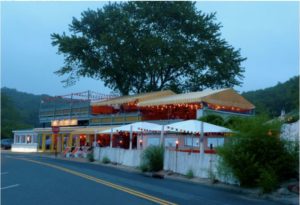 The vibe is Euro-chic, the atmosphere is buzzing, the crowd is lively and full of beautiful people, and although it can seem pretentious, Sunset Beach has a certain je-ne-sais-quoi for the perfect chill summer ambiance. Come here for lunch if you want a relaxed (and overpriced) meal in the sun. The later it is in the day, the more sceney it gets. Women are dressed with anything from white lace dresses & Louboutins to skimpy swimwear, while men are wandering around in their boat shoes, exposing their chest hair through their button down shirt. I'm obviously over-stereotyping, but you get the picture. I'd skip having meal here and stick to drinks, as Sunset Beach is first and foremost about the setting and scene.
End your summer weekends with a Sunday sunset here
If you choose to dine at Sunset Beach, make sure to book a table in advance. The menu consists of summertime food of coastal French and Italy, with Mediterranean classics such as mussels à la plancha, bouillabaisse, steak frites etc. Every dish is seasonal and sourced from local fishermen and organic farmers. The food is decent, but not worth the price tag. The wine list is built around refreshing whites from coastal Italy, Spain and France, lighter-bodied red wines from southern Europe and California, and, of course, the house elixir: rosé.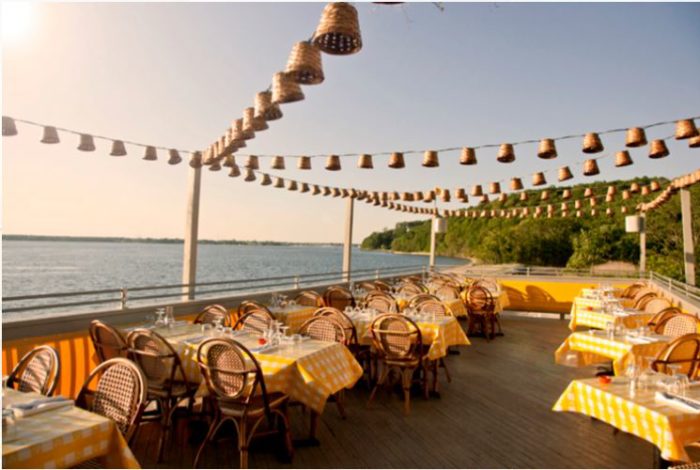 The best time to come to this hotel/restaurant/bar/boutique is on Sunday evenings. It goes something like this: come before sunset, play a game of pétanque, go window-shopping at the ridiculous pricey boutique, order a Magnum of rosé (and don't look at the bill), and dance to the DJ tunes (and don't think about Monday morning!). If you're looking to go to Shelter Island to avoid the Montauk scene, do not come to Sunset Beach.
Getting there: Best way to get there is by boat of course! Or for commoners like myself, by car or take the Long Island Railroad to Greenport and a 7 min ride to Shelter Island.