In May 2015 a new place for the cool kids of Cape Town opened – and luckily I know pretty cool Capetonians 8) who brought me to The Village Idiot.
The Village Idiot comes from the same owners as the wildly popular Aces'n'Spades. It is conveniently located on Loop Street, in Capetown's city centre and is the go-to place for the cool and hip twenty- (to thirty ) somethings. Situated on the second floor, it has a large seating and standing space around the bar, and boasts a great outdoor area, perfect for summer spitbraais.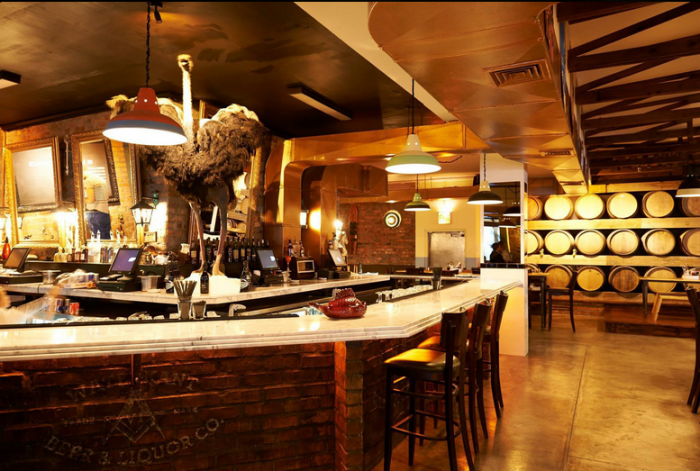 It has a English pub feel, but offers typical South African food and drinks. The menu is a curated selection of South-African dishes, including braai boards with lekker local dried meats (biltong, boerewors and more), freshly baked roosterkoek (traditional bread) Durban-style peri-peri chicken, boerewors burgers, steak etc. The food is nothing to write home about (although that's kind of what I'm doing haha 😆 ) but pretty decent. You'll find a great selection of cheap but very good local wines and craft beers. Prices are super reasonable, with starters ranging from R35 to R70, braai boards are priced between R60 and R90, and drinks sit between R30 and R45 and between R110 and R400 for bottles.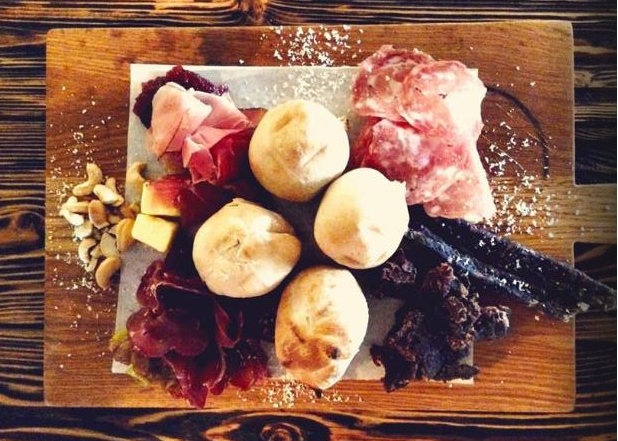 The decor will remind you of your local pub, with dim lighting, exposed bricks, wooden tables, leather booths, pool tables and even board games for entertainment! Cozy up by the fire place on winter nights, and make sure to say hi to Oskar, the giant ostrich bar mascot perched in the middle of the bar!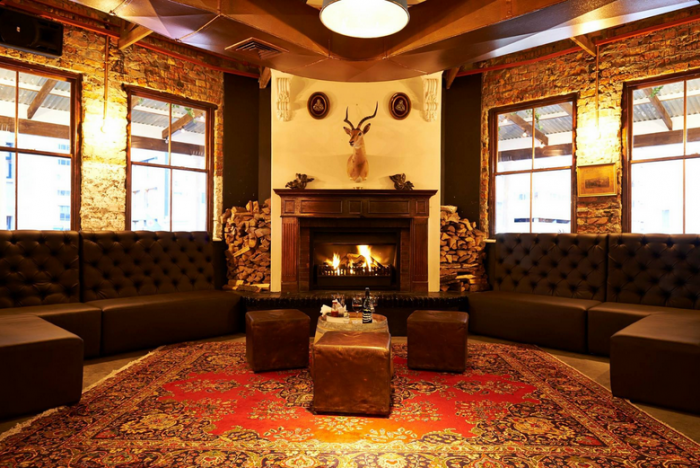 The environment is chilled but with a bustling atmosphere, with lots of cool and beautiful people at every corner – a perfect place for a loud and fun night out with a group of friends, for dinner or after-work drinks. Not so much for a romantic date night…
Service is the (only?)  major flaw of this place. If you're having dinner, your meat and cheese boards will be served relatively quickly. But I waited an hour for my Boerewors burger and I was not the only one getting hangry 😡 ! As for drinks at the bar, this a fight-for-your turn kind of place.
It can get quite busy on weekend nights (expect to queue in on Friday nights or weekends) and for events. The venue also hosts live gigs, spitbraais, and live sports screenings on game nights!
The Village Idiot was the best bar I had been to in Capetown, mostly for the awesome vibe. It's a great hangout place to eat, but most of all for drinks in a relaxed cool environment.
Open Tuesday to Thursday 3pm to midnight; Friday and Saturday noon to 2am; Sunday noon to midnight.