You think our Blue Bottle  is cool? Well just about 8,000 miles further is the real deal when it comes to coffee shop coolness! 😎  There's a reason why Starbucks has not made its way into the South African market –  Cape Town has quirky coffee shops popping up all over. But there is one that stands out, by far:  Truth. Coffee has been world wildly acclaimed for years as a must visit while in the Mother City, and has been rated the world's best coffee shop by the UK news agency The Telegraph in 2015 ❗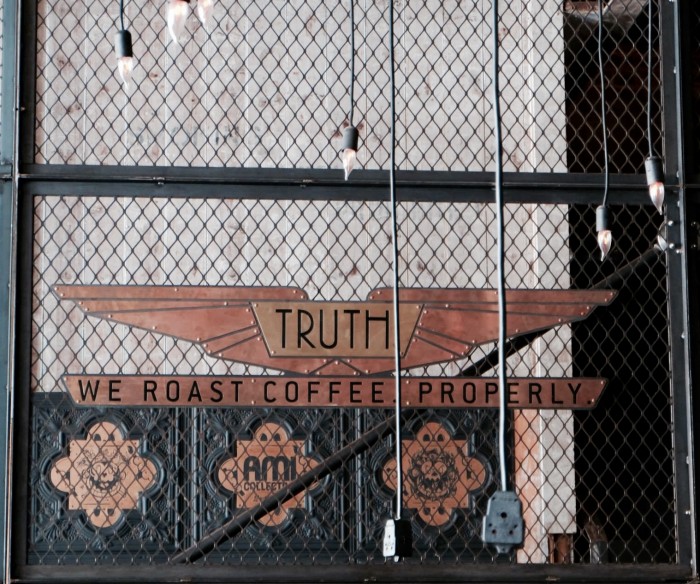 Ok so what makes it the world's most lekker coffee shop?
First and foremost: the space. Truth. Coffee has the.coolest.decor.ever. The 120-seat warehouse-style café is "steampunk inspired", with metal piping and old vintage machines for an artisanal scene. The industrial-chic design has plugs hanging down from the ceiling (very useful for laptop users!), a tin bar space, copper tables, antique objects and a massive vintage coffee roaster.
The vibe is unique, with a buzzing and energetic atmosphere.
Fitting in perfectly with the ambiance is the uber cool staff, eccentric hairstyle and hipster outfits included. Service is very laid back and friendly.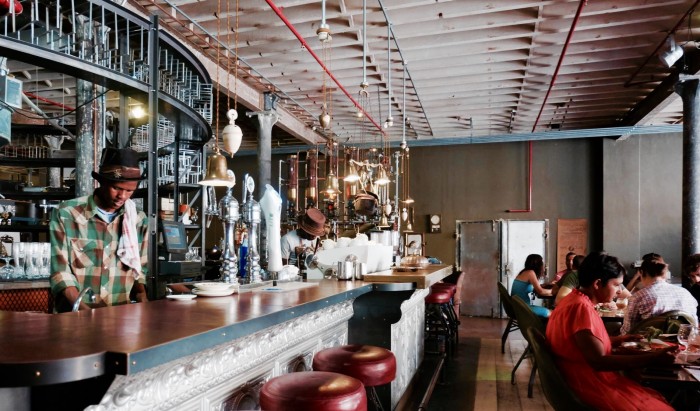 The exceptional quality of the coffee – Owner David Donde talks about a "Truth coffee cult" and insists on focusing on quality and taste before anything else. Its colossal vintage coffee roaster offers five blends, each hand-roasted in vintage cast iron drums and created to satisfy all coffee needs. Truth. coffee supplies South Africa top hotels and shops all around Europe and Asia.
Order the Flat White!
Truth. is not only a unique coffee shop, but also a public event space (has been listed as one of Cape Town's top ten live music venues)  and even has a renown Barista apprentice school offering all kinds of training and workshops for you coffee geeks out there!
Truth. coffee the world's best coffee shop? True. Dat!
Open 7am-6pm Mon-Thurs, closes at 10pm Fridays and 2pm Sundays.