Alta Linea is now replaced by 180 Tenth by Smorgasburg Garden Restaurant.
Any establishment that is somewhat related to L'Artusi is a must-try for me. And if you include outdoor seating and summer cocktails, then that's just too much excitement for me to handle. After opening for the first time in 2015, Alta Linea returns for the season with its exclusively outdoor space located in the picturesque courtyard garden of The High Line Hotel.
Alta Linea is an Italian-inspired summer eatery, brought to you by co-owner and restaurateur genius Joe Campanale and his Epicurean Management team. Everything about Alta Linea has summer written all over it, from its curated menu items to the design detail.
Alta Linea excels in its beverage menu which focuses on summer aperitivi cocktails, including great Spritzs and their signature Frozen Negroni, along with a hand-picked wine list of artisanal Italian wines. If it's scorching hot out, cool off with their delicious frozen Lemon Sgroppino cocktail: imagine a melted lemon granita but with Vodka & Prosecco. Si per favore!
Mon-Fri lunch deal: $25 panino & frozen drink special!
Sample their cocktail selection for happy-hour, or have a meal in their 90-seat patio for a light food fare with a selection of salads, Italian antipasti, and small plates.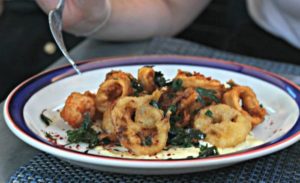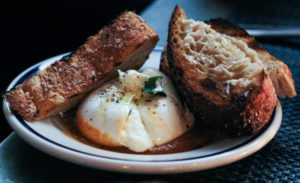 The majority of Alta Linea's tables are kept for walk-ins, but what most people don't know is that they offer a limited number of reservations daily at 10 a.m. for the proceeding dinner and next-day lunch services. Make sure you book your table as soon as the bookings open, or come early as a walk-in and enjoy a drink along the High Line while you wait to be seated.
Closes at 10pm so get there early!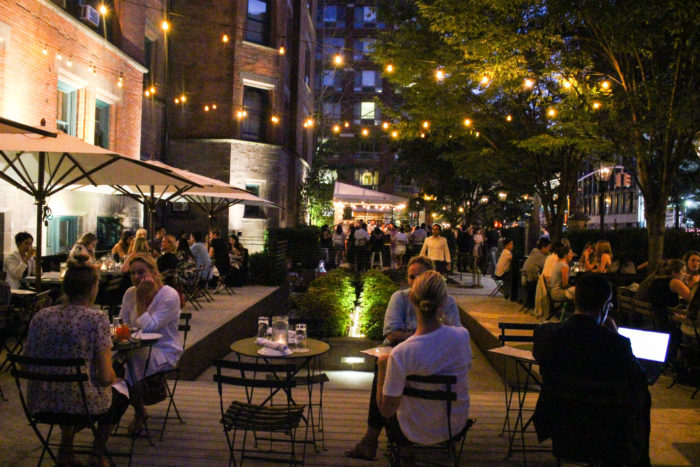 Alta Linea is a great New York City summer spot. This is the place to come to for an after-work aperitivo on a sunny day, to catch up with friends, and a perfect (first) date spot. If you're looking for outdoor drinks and nibbles in West Chelsea, come  to Alta Linea while it lasts.
Open for:
Lunch: Mon – Fri : 11am – 3pm
Dinner: Sun – Thurs: 5pm – 10pm /Fri – Sat: 5pm – 11pm
Brunch: Sat-Sun:  11am – 3pm
For more restaurants from the Epicurean Management family, check out Anfora, dell'anima, L'Apicio, and my beloved L'Artusi  ♥